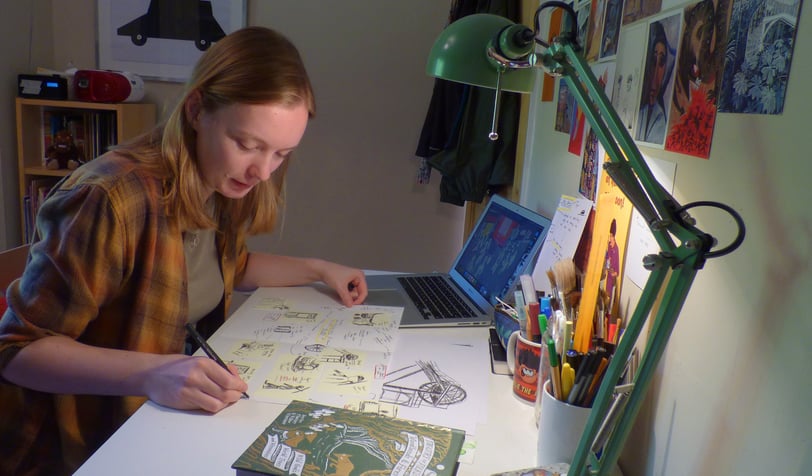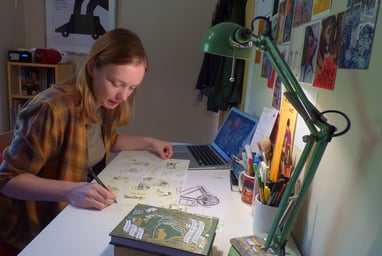 Hello! I'm an illustrator from Northumberland, and a 2022 AUB Illustration graduate.
I enjoy exploring ordinary life and every day stories, as well as finding strange and humorous things in unexpected places.
My portfolio contains a mixture of self-initiated pieces and projects in response to university briefs, including children's books and animations inspired by Northumberland and North East culture.
Features
Creative Conscience Awards 2022 -
Winners Story:
Blog post about my 'He Fades Away' animation, which won a Creative Conscience Bronze Award.
See full project and view animation here.
Illustration for Corinna Keefe's poem 'Two for Joy'.
Illustration for David Romanda's poem 'Strange'.
Interview about the children's book I produced for my final project at university.
AUBSU Creative Writing Anthology - Somewhere Beneath the Surface:
Illustration accompanying a poem by Milo van Dam.